Real Estate Lawyers in Rockville, MD
Understanding the Role of a Rockville, MD Real Estate Lawyer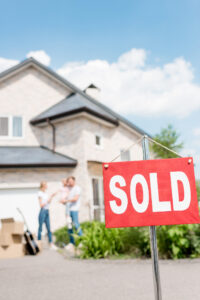 Whether the property you are interested in is in  Rockville, MD, or elsewhere in Maryland or DC, the most important thing is to be sure that you wind up with what you intend to have.   There are many considerations.   If you are investing, you need to be sure there are no hidden issues that will impede on your ability to capitalize on your investment.  And if you are buying or selling your own home, you need to be certain that the contract provides for what you intend to occur.
But how can you be sure the contract you sign is a true reflection of what you want if it contains confusing language you don't understand?   Unfortunately, individuals often sign on the dotted line before they have taken the time to know exactly what they are agreeing to.  This is one of the many reasons why you should consider hiring a Rockville, MD real estate law firm before embarking on any new real estate endeavor.
How can your real estate lawyer help you?
The initial job of a real estate attorney such as Michael E. Gross is to insure that your contract accurately reflects your intentions.  In real estate , there is no such thing as a "standard contract."  The use of some forms may be customary, but if those forms do not reflect what you intend to do, they have to be modified.  Just as a suit off the rack at a store needs to be tailored to fit your body, so a form of contract needs to be tailored to fit your transaction.
At the Law Offices of Michael E.  Gross, we have been helping homeowners, investors and others draft contracts and address the issues involved for over 40 years,  which means we have the skill and knowledge to help you.
How a lawyer like the Law Offices of Michael E. Gross can help you
If you plan on buying or selling real estate, contact our office so that we can work with you to be sure that, to put it simply, you get what you intend to have.
Contracting. As noted above, drafting a proper contract is critical. In general, if you are asked to sign a contract that was not written by you or by someone on your behalf, it was not drafted with your best interests in mind.  We will draft a contract or edit a contract proposed by others,  so that it reflects what you want to occur, not what someone else thinks should occur.
Negotiations. After the contract is written up and the other party reviews it, they may find that there are details that they do not agree with. If this happens, we can help you negotiate with the other party until an agreement is reached.
Title Research. After a contract is agreed to, we can undertake a search of all available public records (a "title search") to be sure that your seller has the sole ownership of the property and the right to sell it to you.  We will also identify any mortgages, unpaid taxes or other items that must be paid off in order to insure that no one else has any claims that would interfere with your ownership.  Defects in title or other issues are addressed so that at closing you will be the sole owner of the property.
Closing. Finally, we will arrange a closing conference, either here in Rockville, MD or elsewhere,  at which a deed and other documents, including loan documents from your mortgage lender, if you had one, are signed and exchanged to document your acquisition of the property.
Does the same apply to purchasing a home?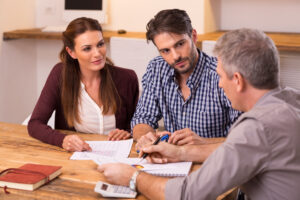 Yes.  The same need for proper contracting, title work and closing apply to your residence as well as any investment property.  For many people, the purchase of a home is the largest purchase they will ever make.  The process deserves the same care as any investment property.  You will certainly sleep more comfortably knowing that your lawyer has helped see you through the many details involved in buying your new home.
What if I purchased a property but have run into an issue?
In addition to helping with the acquisition or sale of property in Rockville, we can lend a legal hand if issues arise.  Sometimes issues can be resolved with a simple review and analysis of documents, and sometime more is required.  If you are experiencing title or other issues, feel free to call on Michael E. Gross, at his Rockville, Md office for assistance.
After 40 years of advising investors and others, we understand that the real estate purchase process can be exciting,  but also stressful.  Many issues might arise, some of which you will not feel equipped to handle.  To ensure each problem is addressed and that you end up with what you intended to get from the transaction, we encourage you to contact our office to schedule a consultation.   Should you decide to work with us, we will be there to answer your questions, guide through the process, and look out for your best interests